4-H year runs from October to September. You may enroll in 4-H year round.  However, to participate in the Larimer County Fair, you must enroll before March 1st.  
Membership to 4-H is open to any youth who are age 8 – 18 by December 31st. Children ages 5 – 7 are encouraged to explore the 4-H Cloverbud program, which is designed specifically for these ages.
Steps to Register: 
Pick Your Club
Pick Your Project(s)
Pay Your Enrollment Fees

If you are applying for reduced enrollment fees, please complete one of the forms below. Return it to Pam Heeney.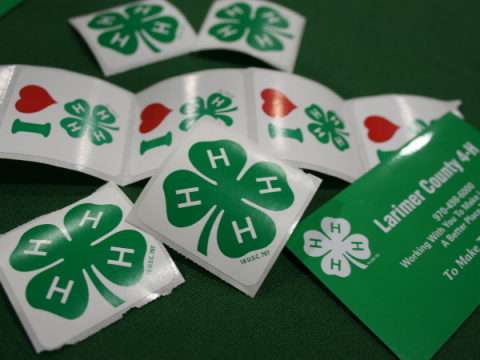 ---
Colorado State University Extension is an equal opportunity provider. Colorado State University does not discriminate on the basis of disability and is committed to providing reasonable accommodations. CSU's Office of Engagement and Extension ensures meaningful access and equal opportunities to participate to individuals whose first language is not English. Colorado State University Extension es un proveedor que ofrece igualdad de oportunidades.
Colorado State University no discrimina por motivos de discapacidad y se compromete a proporcionar adaptaciones razonables. Office of Engagement and Extension de CSU garantiza acceso significativo e igualdad de oportunidades para participar a las personas quienes su primer idioma no es el inglés.
Col.st/ll0t3
Questions?
Have questions? Contact:
Pam Heeney
4-H Administrative Specialist
Larimer County Extension Office
1525 Blue Spruce Dr
Fort Collins CO 80524
970-498-6000
heeneyps@co.larimer.co.us