HR
Equal Pay for Equal Work Act
The Equal Pay for Equal Work Act went into effect on January 1st, 2021. In summary, the law requires Colorado businesses to provide equal pay–including benefits—to all employees performing substantially similar work. Specifically, the law required enhancements to job descriptions, job postings, and promotion opportunities. 
All vacant positions (no incumbent) are posted on Larimer County's career page. These vacancies require applications. The job posting may accept applications from internal and/or external candidates depending on the position.
Flexibly Staffed Positions
The County has Flex Staff (automatic career progression) jobs. These are jobs where a career progression to the next level happens after a set amount of time in the job, after a particular certification or other requirement is obtained, and/or other specific responsibilities are assigned.
Progression is outlined in the job descriptions. For example, career progression from a Social Caseworker I to a Social Caseworker II is identified in the Social Caseworker II job description.
For information on which jobs are Flex Staff jobs, or how to request to be moved to the next level if you are in a Flex Staff job, click here.
Job Reclassifications
Reclassification is the change in the classification/job title of an occupied job, based on ongoing and significant changes in the employee's assigned job responsibilities. These changes may occur over time or be assigned based on changes in business needs.  Reclassifications occur only in jobs that have incumbents and are not vacant unoccupied positions.
Reclassification may be requested by the employee or supervisor through a request to the department/office's HR Generalist. Duties/responsibilities are provided and reviewed specific to the incumbent and evaluated by the HR Generalist, and then approved by the Human Resources Director or designee. In order for a job to be reclassified, the responsibilities/duties performed must be approved and classified into another identified job description.
For information about the reclassification process, click here.
---
The following is a list of jobs reclassified by year:
2021 Reclassifications
| Current Title | Proposed New Title | Pay Range of Proposed Title | Date Requested |
| --- | --- | --- | --- |
| Workforce Team Manager | Economic Development Manager | $33.3670 to $46.7138 annually | 2/5/2021 |
| Planner II | Senior Planner | $63,094 - $88,332 annually | 9/2/2021 |
| Shop Foreman | Equipment Maintenance Supervisor | $66,728 - $93,419 annually | 9/9/2021 |
| Executive Assistant | Communications Specialist | $25.0691 - $35.0968 hourly | 10/7/2021 |
| Senior Department Specialist | Program Coordinator | $24.2495 - $34.2432 hourly | 10/12/2021 |
| Department Specialist II | Program Specialist | $20.2144 - $28.3002 hourly | 10/12/2021 |
| Department Specialist II | Program Specialist | $20.2144 - $28.3002 hourly | 10/12/2021 |
| Application Programmer Analyst | Data Analyst | $85,482 - $94,030 annually | 10/20/2021 |
| Appraiser I | Appraiser II | $22.7901 - $31.9062 hourly | 12/16/2021 |
| Business Operations Coordinator | Elections Coordinator | $24.3503 - $34.0904 hourly | 12/16/2021 |
| Appraiser I | Appraiser II | $22.7901 - $31.9062 hourly | 12/30/2021 |
2022 Reclassifications
| Current Title | New Title | Pay Range of Proposed Title | Date Requested |
| --- | --- | --- | --- |
| Purchasing Agent II | Sr Purchasing Agent | $33.36 - $46.71 per hour | 01/01/2022 |
| Child & Family Serv Mangr | HS Division Manager | $46.50 - $69.75 per hour | 01/13/2022 |
| Building Maint Wkr II | Senior Building Maint Wkr | $24.10 - $33.74 per hour | 01/27/2022 |
| Preventive Maint Spec | Equip Maintenance Tech | $26.51 - $37.11 per hour | 01/27/2022 |
| Executive Assistant | Business Ops Supervisor | $29.46 - $41.24 per hour | 03/10/2022 |
| Appraiser I | Appraiser II | $25.06 - $35.09 per hour | 03/24/2022 |
| Accounting Tech II | Senior Accounting Tech | $22.13 - $30.99 per hour | 03/24/2022 |
| Accounting Tech II | Senior Accounting Tech | $22.13 - $30.99 per hour | 03/31/2022 |
| Event Coordinator I | Event Coordinator II | $27.57 - $38.60 per hour | 04/02/2022 |
| Program Specialist | Case Manager II | $24.45 - $34.24 per hour | 04/07/2022 |
| Accounting Tech II | Senior Accounting Tech | $22.13 - $30.99 per hour | 04/07/2022 |
| Civil Engineer II | Civil Engineer III | $44.41 - $62.17 per hour | 04/07/2022 |
| Civil Engineer II | Civil Engineer III | $44.41 - $62.17 per hour | 04/07/2022 |
| Office Supervisor | Program Supervisor | $29.59 - $41.43 per hour | 04/21/2022 |
| Deputy Certified | Sheriff's Legal Advisor | $48.85 - $68.39 per hour | 05/05/2022 |
| Executive Assistant | Program Supervisor | $29.59 - $41.43 per hour | 05/05/2022 |
| Treasurers Tech | Senior Treasurers Tech | $22.13 - $30.99 per hour | 05/09/2022 |
| Department Specialist | Administrative Coord | $26.78 - $37.49 per hour | 05/19/2022 |
| Department Specialist | Administrative Coord | $26.78 - $37.49 per hour | 05/19/2022 |
| Senior Department Specialist | Administrative Coord | $26.78 - $37.49 per hour | 05/19/2022 |
| Senior Applications Support Spec | Applications Support Mgr | $44.82 - $62.75 per hour | 05/19/2022 |
| Senior App Prog Analyst | Software Support Dev | $40.74 - $57.04 per hour | 06/02/2022 |
| Senior App Prog Analyst | Lead Developer | $49.30 - $69.02 per hour | 06/02/2022 |
| Communication/Media Spec | Communications Coord | $30.33 - $42.46 per hour | 06/02/2022 |
| Senior App Prog Analyst | Software Support Dev | $40.74 - $57.04 per hour | 06/02/2022 |
| Senior App Prog Analyst | Developer | $44.82 - $62.75 per hour | 06/02/2022 |
| Senior App Prog Analyst | Developer | $44.82 - $62.75 per hour | 06/02/2022 |
| Senior App Prog Analyst | Lead Developer | $49.30 - $69.02 per hour | 06/02/2022 |
| Senior App Prog Analyst | Developer | $44.82 - $62.75 per hour | 06/02/2022 |
| Application Prog Analyst | Software Support Dev | $40.74 - $57.04 per hour | 06/02/2022 |
| Senior Environ Health Specialist | Environ Health Spec Lead | $32.55 - $45.57 per hour | 06/16/2022 |
| Senior Environ Health Specialist | Environ Health Spec Lead | $32.55 - $45.57 per hour | 06/16/2022 |
| Environ Health Specialist II | Environ Health Spec Lead | $32.55 - $45.57 per hour | 06/16/2022 |
| Web Application Developer | Developer | $44.82 - $62.75 per hour | 06/16/2022 |
| Case Aide | Case Manager I | $22.23 - $31.13 per hour | 07/14/2022 |
| Case Aide | Case Manager I | $22.23 - $31.13 per hour | 07/14/2022 |
| Case Aide | Case Manager I | $22.23 - $31.13 per hour | 07/14/2022 |
| Case Aide | Case Manager II | $24.45 - $34.24 per hour | 07/14/2022 |
| Senior Legal Assistant | Evidence Tech | $25.70 - $35.99 per hour | 07/28/2022 |
| Accountant II | Senior Accountant | $36.70 - $51.38 per hour | 07/28/2022 |
| Correctional Services Mgr- Programs Mgr | Correctional Services Manager | $34.21 - $47.90 per hour | 08/11/2022 |
| Deputy Certified | Investigator | $46.76 per hour | 09/08/2022 |
| Deputy Certified | Investigator | $46.76 per hour | 09/08/2022 |
| Maintenance Tech II | Maintenance Tech III | $24.10 - $33.74 per hour | 09/14/2022 |
| Program Coordinator | Program Supervisor | $29.59 - $41.43 per hour | 09/22/2022 |
| Construction Manager II | Construction Manager III | $38.81 - $54.34 per hour | 10/06/2022 |
| Accountant II | Senior Accountant | $36.70 - $51.38 per hour | 10/06/2022 |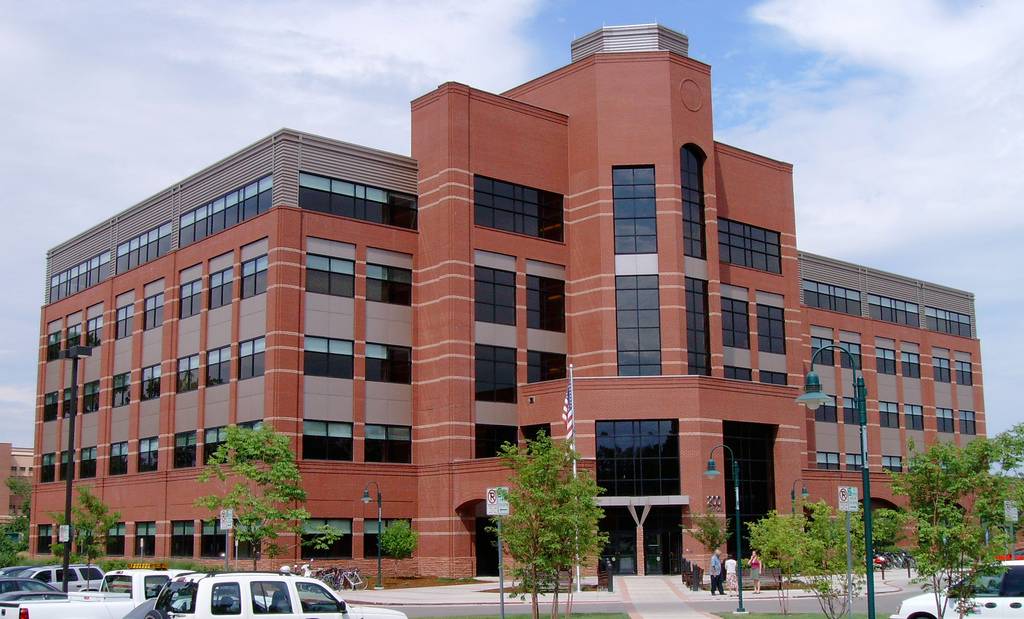 Human Resources Department
HOURS: Monday - Friday, 8:00am-4:30pm
200 West Oak, Suite 3200, Fort Collins, CO 80521
PO Box 1190, Fort Collins, CO 80522
PHONE: (970) 498-5970 | FAX: (970) 498-5980
Email Human Resources