The Department of Natural Resources alongside libraries across Larimer County are excited to present the Discover Pack. This pack is designed to make the parks and open spaces of Larimer County accessible to everyone. Visitors of Larimer County can check out these packs from Larimer County Natural Resources offices and libraries across the county for free. Individuals who check out the packs can keep them for up to seven days and go discover Larimer County's parks and open spaces.  The program officially began August 6, 2021.
What's inside the Discover Pack?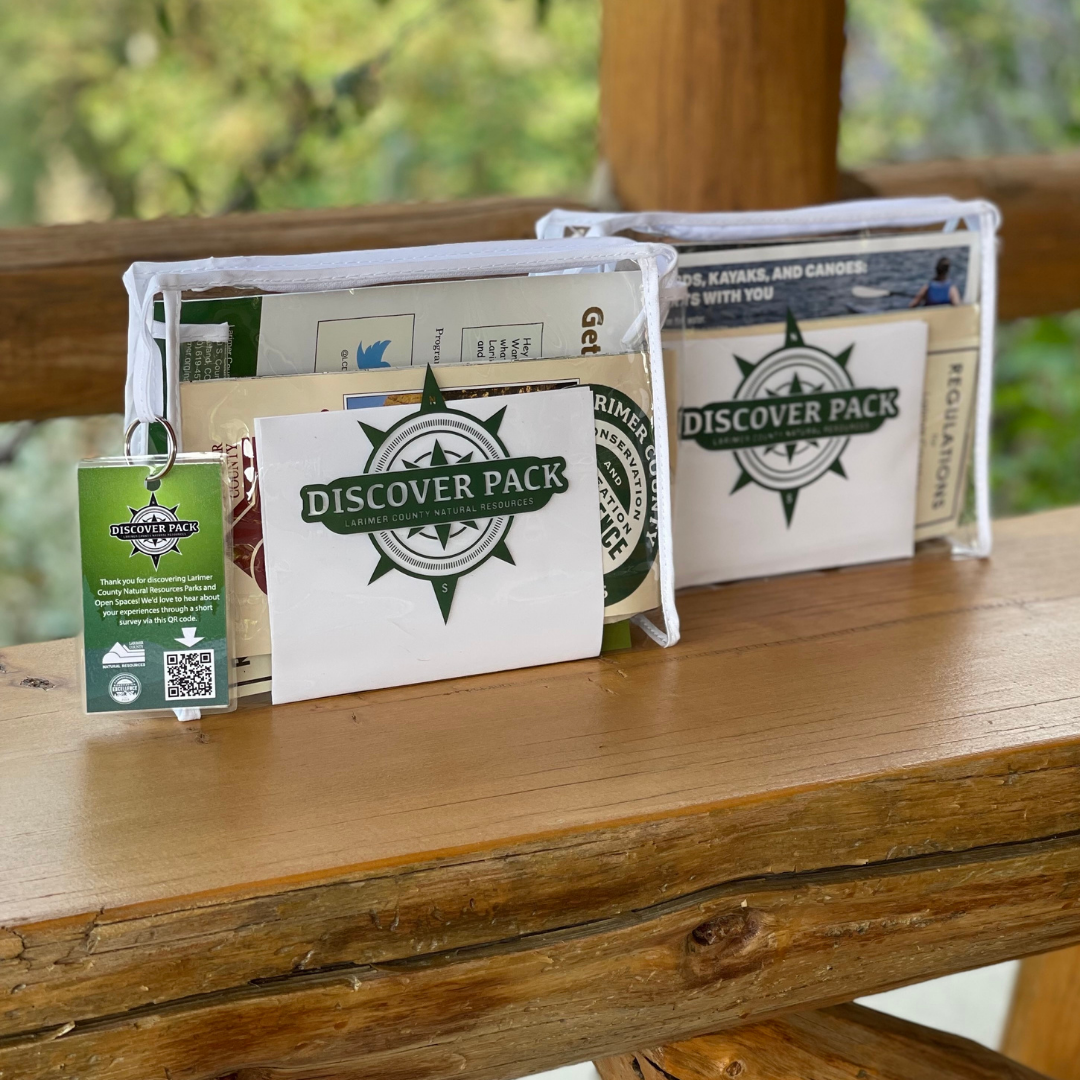 Parking Pass valid at all Larimer County Natural Resources properties
Recreation Map and Regulations Guide
Wildflower Guide
Junior Ranger Guide
Location info in English and Spanish
Larimer County sticker
Where can I check out the Discover Pack?
Things to Know About the Discover Pack
Members of the community are welcome to check out the packs for up to seven days at a time, limited to two times per year
No holds of the Discover Pack will be available at LCDNR offices or participating libraries
While the Discover Pack includes a parking pass, borrowing a pack does not guarantee parking at any location. Make sure to plan ahead and check for conditions before leaving to avoid any issues
Tried the Discover Pack? Fill out our experience survey