Colorado Front Range Trail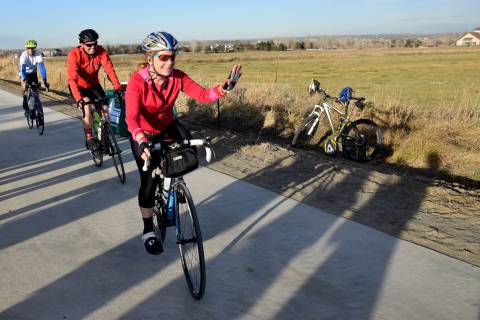 The 2-mile, multi-use Colorado Front Range Trail - Loveland to Fort Collins Connection opened on November 14, 2017. The trail connects Loveland's Recreation Trail with Fort Collins' Fossil Creek Trail, between Lemay Avenue and Timberline Road.
In 2003, Colorado State Parks, with the support of the citizens of Colorado, many communities and stakeholders, initiated the Colorado Front Range Trail project.
The vision is to create a multi-use trail from Wyoming to New Mexico along the Front Range of Colorado. This more than 800-mile trail will link diverse communities, scenic landscapes, cultural and historic points, parks, open spaces and other attractions.
In Larimer County, there are two distinct sections of the Colorado Front Range Trail, a section that will connect Lyons, Loveland and Fort Collins and a section along the Poudre River (known as the Poudre River Trail). The Poudre River Trail section is complete through Weld County and portions of Larimer County. A trail gap exists between Fort Collins' Environmental Learning Center and Larimer County's River Bluffs Open Space. The Colorado Front Range Trail section between Lyons and Fort Collins is also incomplete. Sections in Loveland and Fort Collins are open, and the undeveloped sections are in the planning stage and will be built at a future date.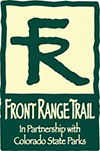 The Colorado Front Range Trail is a partnership among Larimer County, the cities of Fort Collins and Loveland, Great Outdoors Colorado and the Colorado Department of Transportation. For more information about the Colorado Front Range Trail, email Zac Wiebe or call (970) 619-4534.