Zoning regulations are rules that define how a property can be used. The purpose of the zoning regulations is to implement the Larimer County Comprehensive Plan, promote compatible land use patterns and establish standards appropriate for each zoning district. 
See the table below for a list of Larimer County's zoning districts (the number indicates its section number in the Larimer County Land Use Code).
Each zoning district in the county lists minimum required setbacks from streets/roads and from side and rear property lines. Setbacks are measured from the lot line, nearest edge of road easement or right-of-way, or nearest edge of traveled way, whichever is greater. Street and road setbacks apply to both sides of a street or road, even if that road goes through a lot. 

Click here to determine the zoning of your property.
Click on the Land Use Code reference numbers below for detailed information on each zoning district.
| | | | |
| --- | --- | --- | --- |
| Base Zoning Districts |   |   |   |
| Conservation and Agricultural | Purpose |   Setbacks |   Allowed Uses |
| NR Natural Resources | | 2.2.3 | 3.2.6 |
| FO Forestry | 2.2.2.B | 2.2.3 | 3.2.6 |
| A Agriculture | 2.2.2.C | 2.2.3 | 3.2.6 |
| ACE Agricultural Commercial Enterprise | 2.2.2.D | 2.2.3 | 3.2.6 |
| Rural |   |   |   |
| RR-1 Rural Residential | | 2.3.3 | 3.2.6 |
| RR-2 Rural Residential | 2.3.2.B | 2.3.3 | 3.2.6 |
| O Open | 2.3.2.C | 2.3.3 | 3.2.6 |
| Mixed Center |   |   |   |
| IR Interface Residential | | 2.4.3 | 3.2.6 |
| RC Rural Commercial | 2.4.2.B | 2.4.3 | 3.2.6 |
| CF Community Facilities | 2.4.2.C | 2.4.3 | 3.2.6 |
| Urban |   |   |   |
| UR-1 Urban Residential | | 2.5.3 | 3.2.7 |
| UR-2 Urban Residential | 2.5.2.B | 2.5.3 | 3.2.7 |
| UR-3 Urban Residential | 2.5.2.C | 2.5.3 | 3.2.7 |
| MR Multifamily Residential | 2.5.2.D | 2.5.3 | 3.2.7 |
| MHP Manufactured Housing Park | 2.5.2.E | 2.5.3 | 3.2.7 |
| MU-N Mixed Use Neighborhood | 2.5.2.F | 2.5.3 | 3.2.7 |
| MU-C Mixed Use Commercial | 2.5.2.G | 2.5.3 | 3.2.7 |
| CC Commercial Corridor | 2.5.2.H | 2.5.3 | 3.2.7 |
| CN Commercial Neighborhood | 2.5.2.I | 2.5.3 | 3.2.7 |
| CD Commercial Destination | 2.5.2.J | 2.5.3 | 3.2.7 |
| IL Industrial Light | 2.5.2.K | 2.5.3 | 3.2.7 |
| IH Industrial Heavy | 2.5.2.L | 2.5.3 | 3.2.7 |
| AP Airport | 2.5.2.M | 2.5.3 | 3.2.7 |
| Planned Development |   |   |   |
| PD Planned Development | | N/A | N/A |
| RPD Rural Planned Development | 2.6.1.B | N/A | N/A |
| Overlay Zoning Districts |   |   |   |
| FP-O Floodplain Overlay | | N/A | N/A |
| GMA Growth Management Area | | N/A | N/A |
| CPA Cooperative Planning Area | | N/A | N/A |
| AG-O Agricultural Overlay | | N/A | N/A |
| Estes Valley Residential Zoning Districts |   |   |   |
| EV RE Estes Valley Rural Estate  | |  13.4.2 | 13.4.1 |
| EV E-1 Estes Valley Estate | 13.2.2.C | 13.4.2 | 13.4.1 |
| EV E  Estes Valley Estate | 13.2.2.D | 13.4.2 | 13.4.1 |
| EV R Estes Valley Single-Family Residential | 13.2.2.E | 13.4.2 | 13.4.1 |
| EV RM Estes Valley Multi-Family Residential  | 13.2.2.F | 13.4.2 | 13.4.1 |
| Estes Valley Non-Residential Zoning Districts |   |   |   |
| EV A Estes Valley Accommodations/HWY Corrido | | 13.5.2 | 13.5.1 |
| EV A-1 Estes Valley Accommodations/ Low Intensity  | 13.2.3.B | 13.5.2 | 13.5.1 |
| EV CO Estes Valley Outlying Commercial | 13.2.3.C | 13.5.2 | 13.5.1 |
| EV O  Estes Valley Office | 13.2.3.D | 13.5.2 | 13.5.1 |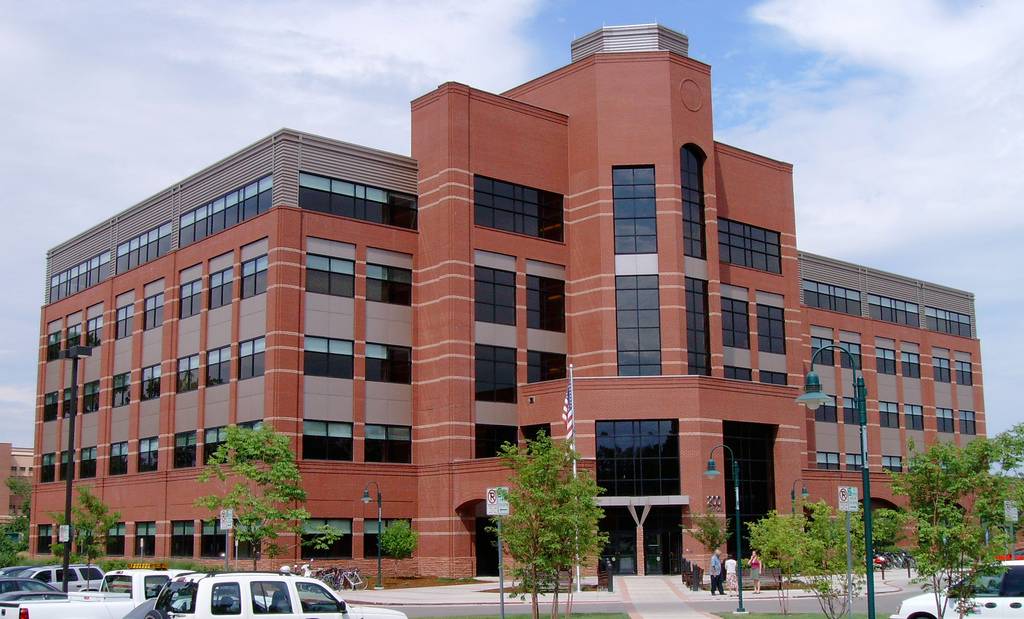 Contact Planning Department
Larimer County Planning Department
200 W. Oak Street, Third Floor, Fort Collins, CO 80521
On-call Planner:
(970) 498-7679
Email Planning Department