Larimer County opens new connector trail in Horsetooth Mountain Open Space
Larimer County Department of Natural Resources (LCDNR) has constructed and opened a new approximate quarter mile (~0.22 mile) connector trail in Horsetooth Mountain Open Space, from Horsetooth Rock to West Ridge Trail.
This new hiking-only trail connects the upper section of Horsetooth Rock Trail to West Ridge Trail.  Plans for the trail were developed through the updated Horsetooth Mountain Open Space Adaptive Management Plan, which was adopted in 2022.  Key goals of the updated plan are to provide improved trail connectivity while enhancing and protecting ecological resources and ensuring sustainable operations into the future.
The trail was designed to provide an improved connection between the upper section of Horsetooth Rock and West Ridge trails. Thanks to LCDNR trail staff, who has led and implemented this project, as well as the Larimer County Conservation Corp and many volunteers who helped construct this new trail. 
This most recent connector trail follows the completion of the Stout Connector trail, which was completed in July. With these two new additions, Horsetooth Mountain Open Space offers over 30 total trail miles for users to access and adds to the approximately 1,400 miles of trails available throughout Larimer County, which are managed by various public land agencies.
Visitors are reminded that many recreationalists will be out enjoying the new trail.  LCDNR encourages responsible stewardship and the trail etiquette triangle. Visitors should check CoTREX (Colorado Trails Explorer app) at https://trails.colorado.gov for current advisories or closures before heading out.
Photo credit Rod Cerkoney. For more information, please visit larimer.gov/naturalresources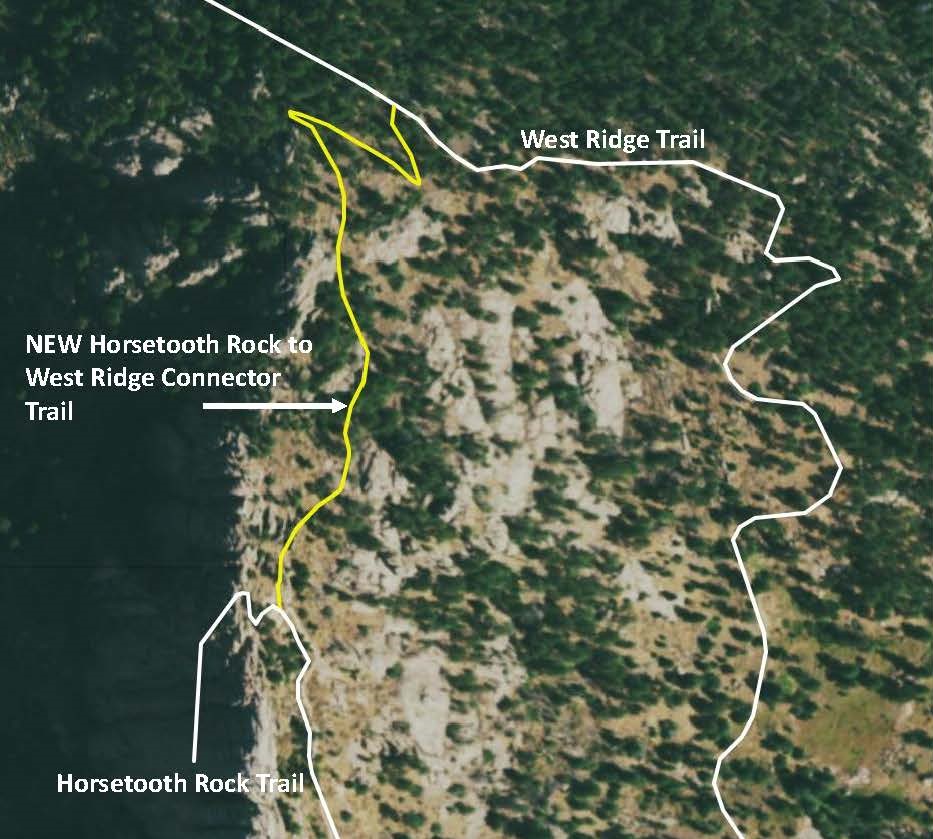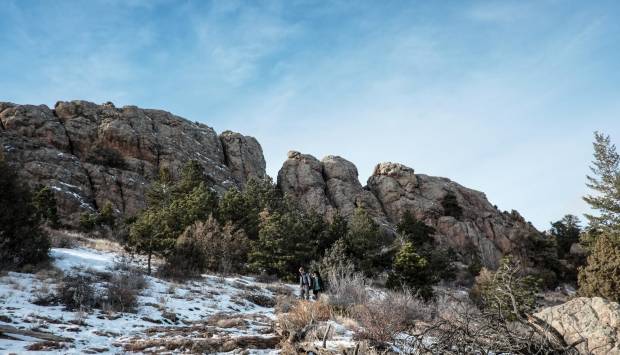 Published on:
Monday, October 16, 2023 - 2:47pm
Joel Schwab
Trails and Project Supervisor
Larimer County Natural Resources
schwabja@co.larimer.co.us
Natural Resources