Utility Notification Center of Colorado
For Buried and Overhead Utilities, Call 1-800-922-1987 or 811
User guidance for applying for or viewing a permit.
10 Business Day Review Period Once All Required Documentation is Submitted
A Larimer County Special Transportation Permit is required when legal limits are exceeded for any given vehicle dimension, loaded or unloaded, traveling on roads in public rights-of-way or that will directly affect the traveling public in Larimer County.
These permits are issued for travel on roads in unincorporated Larimer County only. Permits for roads incorporated into any city, town or any state highway are permitted through the city, town, or through the State of Colorado, respectively. Criteria for Special Transport Permits include the height, width, length, and weight of the vehicle plus the load.
Larimer County reserves the right to require inspection of designated routes and any load before and after transport, and escort by a County inspector during transport. Fees may be assessed for inspector time. A Larimer County escort does not replace any requirement for pilot vehicles.
A clear highlighted route map must be submitted for each permit.
Permit Types:
Special Transport - Over Weight/Over Dimension
Special Transport - Annual Fleet
Special Transport - Annual Over Weight
Mainline (Numbered) County Roads: Use the Larimer County: Road Information Locator to help identify these roads. In the "Layers" tab select the "Road Info" button and in the Visualization Options window on the left side of the screen select "Owned By" before you start your search.
---
Americans With Disabilities Act (ADA)
Per the Americans with Disabilities Act (ADA), Larimer County will provide a reasonable accommodation to qualified individuals with a disability who need assistance. Services can be arranged with at least seven business days' notice. Please email us at
eng-general@co.larimer.co.us
or by calling
(970) 498-5700
or Relay Colorado 711. "Walk-in" requests for auxiliary aids and services will be honored to the extent possible but may be unavailable if advance notice is not provided.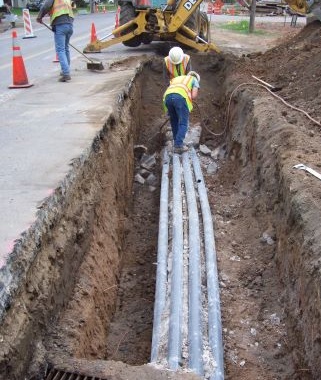 Permits
Attn Permits
Larimer County Engineering Department
200 West Oak Street, Suite 3000
P.O. Box 1190
Fort Collins, CO 80522-1190