About the Larimer County Farmers' Market
The Larimer County Farmers' Market is managed by Colorado State University Extension staff and Colorado Master Gardeners in Larimer County oversee market operations during each market. Our market has served our community since 1975 when a group of backyard gardeners decided to share their excess produce with their community. Today, the market continues to be a vibrant place in the community for growers and producers to connect with the community.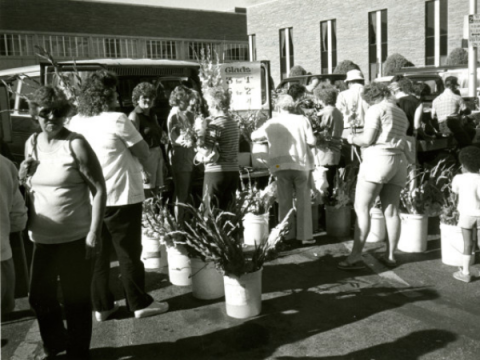 Also, thanks to our connection to CSU, we provide a variety of expertise at the market. This includes information about gardening and preserving food safely.
The market is a growers-only market, which means that all products offered must be grown, produced, or made by our local vendors. We are proud to include around 100 vendors per market season. Vendors offer a wide variety of items including fruits, vegetables, coffee, flowers, baked goods, art, and crafts.
When you shop at the Larimer County Farmers' Market, you support our mission to cultivate local food producers, connect the community to fresh food, and provide a welcoming environment for everyone.
Thank you for shopping local!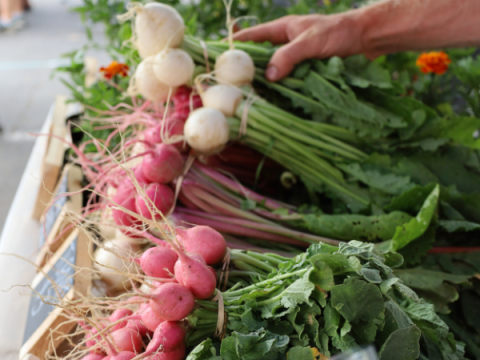 Meet Our Staff:
Rachel Wildman, Market Coordinator
Rachel has a long history with the Larimer County Extension Office - starting out as a 4-H member as a child! While attending CSU, Rachel served as an intern at Larimer County Extension helping out at the Farmers' Market each Saturday.  After graduation, Rachel returned to Larimer County Extension as our Market Coordinator.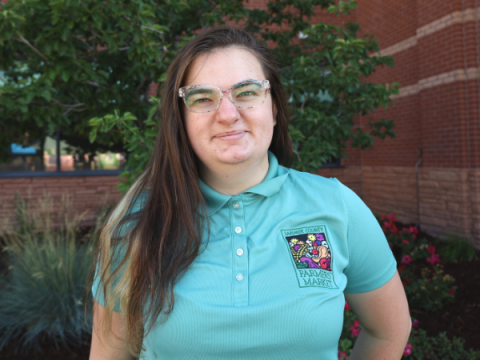 Dr. Alison O'Connor, Horticulture Agent
Alison Stoven O'Connor is the Colorado State University Extension horticulture agent in Larimer County.  Alison coordinates the Larimer County Master Gardener program and assists homeowners and industry with horticultural questions. She attended Iowa State University and The Ohio State University, majoring in horticulture. Alison went on to complete her Ph.D. at Colorado State University in 2014, studying nursery tree production and landscape establishment. In her spare time she enjoys golfing, baking, and tending to her backyard chickens.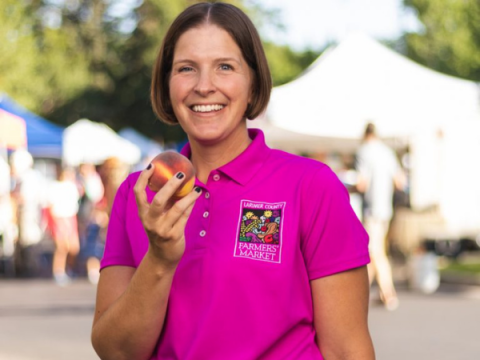 ---
Colorado State University Extension is an equal opportunity provider. Colorado State University does not discriminate on the basis of disability and is committed to providing reasonable accommodations. CSU's Office of Engagement and Extension ensures meaningful access and equal opportunities to participate to individuals whose first language is not English. Colorado State University Extension es un proveedor que ofrece igualdad de oportunidades.
Colorado State University no discrimina por motivos de discapacidad y se compromete a proporcionar adaptaciones razonables. Office of Engagement and Extension de CSU garantiza acceso significativo e igualdad de oportunidades para participar a las personas quienes su primer idioma no es el inglés.
Col.st/ll0t3
Larimer County Farmers' Market