HAE
Solid and Hazardous Waste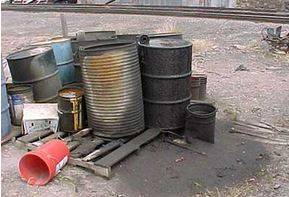 The Larimer County Department of Health and Environment conducts solid waste investigations including garbage, rubbish, refuse, ashes, construction and demolition waste, dead animals including offal, discarded home and industrial appliances, and wood products / byproducts and other materials.
When the LCDHE receives a complaint regarding solid waste or hazardous materials, we either investigate based on the information provided, or refer the complaint to the appropriate code compliance or municipal entity.
Services provided:
Perform routine inspections of licensed landfills and transfer stations
Investigate allegations of illegal dumping activities
Assist property owners and businesses in properly remediating contaminated sites
Educate the general public on the proper handling, storage, transportation, and disposal of solid or hazardous waste according to applicable rules and regulations
Provide consultation at hazardous and non-hazardous material spills that may pose a threat to health or the environment
Provide information on potential environmental impacts of hazardous material spills including underground tank failures and accidental releases from vehicles
Methamphetamine
LCDHE assists local and state law enforcement in addressing methamphetamine contaminated properties and the remediation required for occupancy.
LCDHE is not a responding agency for potential clandestine drug labs. All methamphetamine-related complaints or concerns should be first addressed with local law enforcement.
Additional Resources
Solid and Hazardous Waste
​Sydney McLeod
(970) 498-6790