Horsetooth Mountain Open Space
Know BEFORE you go

Horsetooth Mountain Open Space is a heavily visited destination. Plan to arrive before 9 a.m. or after 3 p.m. as the open space will likely reach capacity, especially on weekends in the busy season. Avoid the wait - come early or late! Check Colorado Trail Explorer (COTREX) at https://trails.colorado.gov for the most up-to-date trail conditions, closures, and alerts. Or check under the "Trails & Weather" tab below.
West of Fort Collins
The scenic 2,711-acre Horsetooth Mountain Open Space (consisting of Culver, Soderberg, and Hughey Open Spaces) covers elevations from 5,430 to 7,255 feet. Its 29 miles of hiking, biking, and horseback riding trails connect to the Blue Sky Trail and Lory State Park trails.
The outstanding Horsetooth Rock is a familiar local landmark visible from the plains. This open space is also known for Horsetooth Falls in the spring, and for tremendous Front Range views. Drinking water is available at the trailhead. Please carry enough for your hike or ride.
Horsetooth Mountain Open Space requires entrance permits, is open year round, and is located west of Horsetooth Reservoir, 4 miles from Fort Collins and 12 miles northwest of Loveland. Horsetooth Mountain Open Space main trailhead is closed 11 p.m.-4 a.m.; Soderberg Open Space Trailhead is open sunrise to sunset.
Check out the new Stout Connector Trail and Horsetooth Rock Connector Trail at Horsetooth Mountain Open Space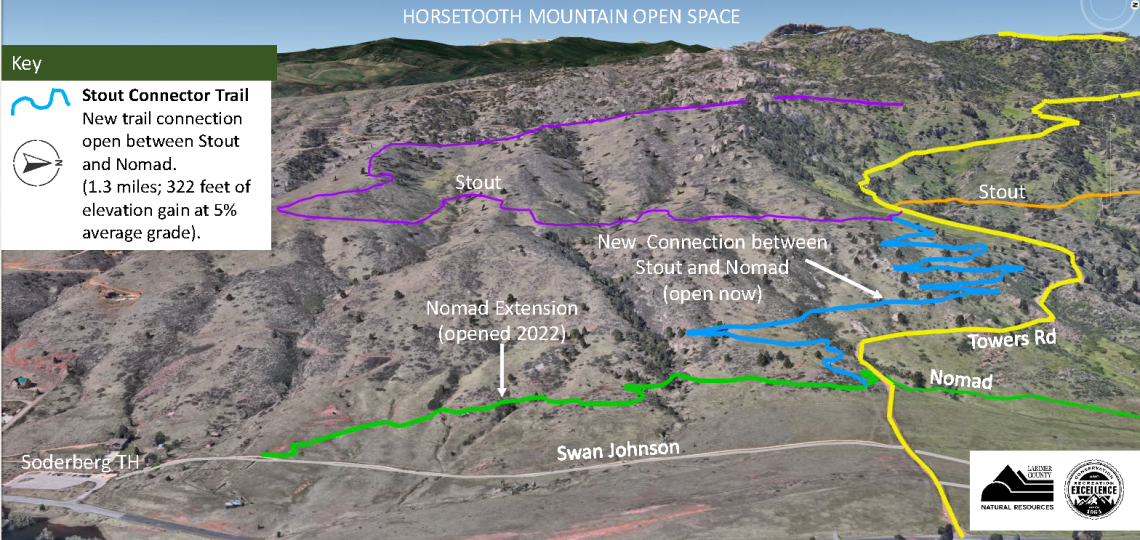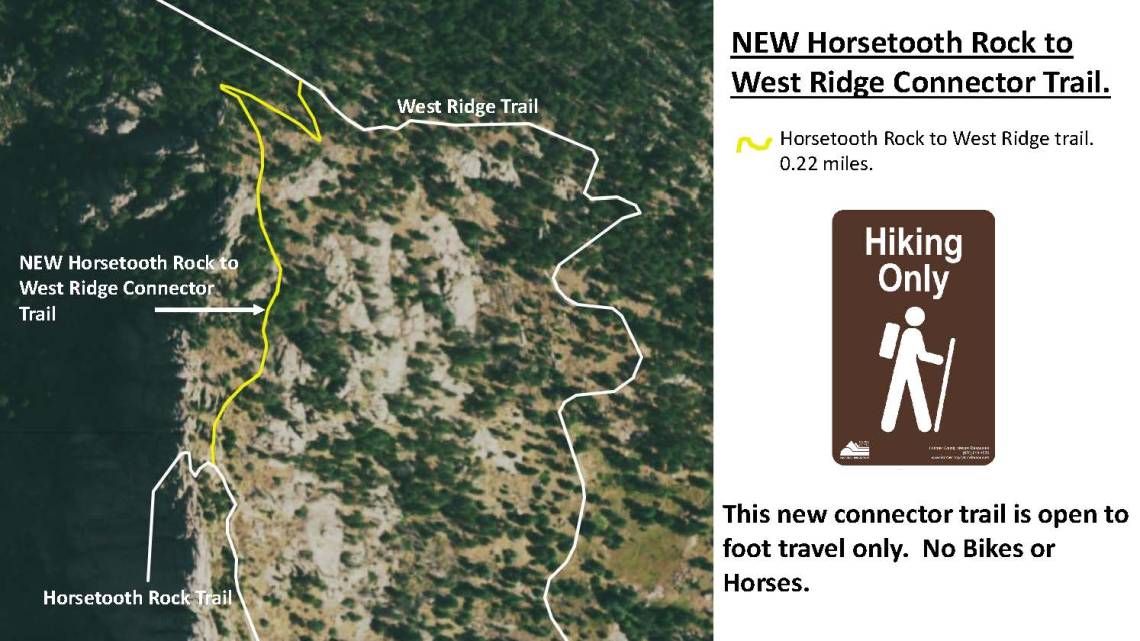 Features