Welcome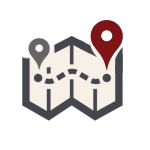 Welcome to Phone Tag's Address Change page. The first step is to decide if this option is right for your transaction.
Can I do this?
Recently moved to a new address located in Larimer County
If the above applies to you, visit:
What do I need?
What you need:
Once you have your documents in hand:
Make the call
Call 970-498-7878 (Option 5) to speak to one of our agents
Upon completion of your transaction, please share your experience with us, take our survey at www.larimer.org/tellusmore.
* Note: If you are requested to upload files or photos to complete the transaction,
please email them to: phonetag@larimer.org.
Please include your last name in the subject line.
Only email requested documents for a current transaction.