HAE
WIC Services Remain via Telehealth
At this time WIC services continue primarily via phone. Please call 970-498-6720 (Fort Collins) or 970-619-4590 (Loveland, Estes Park, Berthoud) and leave a message. A staff member will return your call within one business day.
WIC hours of operation via phone are Monday-Friday 8am-6pm.
Infant Formula Resources and Recommendations
Women Infants and Children (WIC):
Families who are enrolled in WIC receive electronic benefits that may be used at approved retail stores to cover the cost of purchasing some formulas.  WIC can assist families and coordinate with healthcare providers to assess which formula options are best for each participant, and connect them with available resources.
Families without a medical provider who are facing a shortage may call the Larimer County WIC office, even if they are not a client, to get connected to resources and recommendations. 

970-498-6720 (Fort Collins)
970-619-4590 (Loveland, Estes Park, Berthoud)
Additional resources and information can be found on Colorado's WIC website.
Community Resources: 
Good Health Will

970-624-6002
2003 W 8th St, Loveland, CO 80537

Gabriel's House Fort Collins: 

Supporting parents with young children up to age 5, providing diapers, wipes, and formula.

Mary's Cradle:

Supports families with diapers, wipes, formula, and clothing.  

Mother's Milk Bank

Accepting donations and providing resources:

Stork Support of Northern Colorado:
Aveanna or Shield Healthcare for individuals enrolled in Medicaid
General Guidelines: 
Parents who are close to running out of formula supply and unable to find it in stores may contact their child's pediatrician or their healthcare provider for additional recommendations or resources.
Do not water down formula.
It is very unsafe to make at-home formula. There are many health risks associated with nutrition, making this unsafe for the infant. 
Women, Infants and Children (WIC) Program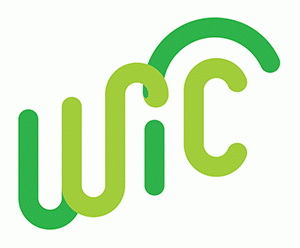 The special supplemental Nutrition Program for Women, Infants, and Children (WIC). WIC's goal is to provide nutrition education, healthy foods, and breastfeeding support. We also provide health screenings and referrals to other community support.
WIC is for all kinds of families: married, single parents, working or not working. If you're a father, mother, grandparent, foster parent or other legal guardian of a child under 5 you can apply for WIC.
See if you qualify for WIC below! 
WIC is an equal opportunity provider and employer.
WIC Programs, Eligibility, and Resources
WIC Program Contact Information
Fort Collins Office
P: 970-498-6720 | F: 970-498-6721
1525 Blue Spruce Drive
Fort Collins, CO 80524
Loveland Office
P: 970-619-4590 | F: 970-498-6721
200 Peridot Avenue (1st & Denver)
Loveland CO, 80537
Estes Park Office
P: 970-577-2050 | F: 970-498-6721
1601 Brodie Avenue
Estes Park, CO 80517