Road and Bridge Department
Report an issue
Report an issue on a Larimer County maintained road, bridge or drainage structure. 
This email address is not monitored after hours. For emergency issues after hours or on weekends, please contact Larimer County Sheriff's Dispatch at (970) 416-1985 or dial 911.
---
Highlights
2023 Drainage Woes
The unusually wet and rainy summer has been a double-edged sword for Larimer County roads – while the moisture, brilliant vegetation, and low fire danger has been welcome – the subsequent drainage and run-off issues have left quite a few Larimer County roads with damage. Our crews have been working to repair erosion damage on and along many of our roads – in some cases only to have the new repairs damaged by another hard rain.  While most of the heavier damage occurred in the foothills and the mountains, we also have a bit of roadside damage along some of our lower elevation roads.
Roads that are within the Cameron Peak burn scar have been the hardest hit; we are still performing repair work on portions of CR 44H (Buckhorn Rd) and CR 43 (Devils Gulch). We expect this work to be complete by the end of October.
Throughout the fall and winter, we will also be repairing shoulders and roadside drainages along roads throughout the County including but not limited to – CR 19 north of Vine (Taft Hill), CR 23 (Centennial Dr), CR 80C (Cherokee Park Rd), CR 27 (Lower Buckhorn), etc.
County Road 70 (Owl Canyon Road) & County Road 9 Roadway Improvements
Project No. 339
(CR 70 (Owl Canyon Road) between CR 9 and CR 5 & CR 9 from CR 70 to the new Larimer County North Landfill
Last Updated: August, 2023
 
SCOPE OF WORK
The project includes 1.5 miles of roadway widening and reconstruction of CR 70 from the CR 9 intersection to just west of I-25. The project also includes 4 miles of roadway widening of CR 9 from the CR 70 intersection to the new Larimer County North Landfill entrance. Both roadway widening projects will accommodate two lanes of roadway and 6- to 8-foot-wide paved shoulders. Bridges will be replaced at several irrigation canal crossings and major/minor drainage ways. Intersection improvements are planned for both the C9 and CR 7-5J intersections. Along with the roadway widening on CR 9 conduits for the County's Broadband infrastructure extensions are being installed.  In addition to the above improvements CR 70 will also be repaved on the I-25 overpass and the gravel road section from I-25 to CR 5 will be paved to accommodate a 26' paved roadway.
PROJECT STATUS
The project was advertised for construction bids and awarded to Connell Resources in late May for amount of $20,994,658. Connell began mobilization efforts in early July and is expected to begin earth moving/road widening activities on CR 9 by the end of July. They will be starting their fence relocation and tree removal efforts in the meantime as well as start hauling dirt from site borrow sources to begin construction of temporary detour roads. Utility relocation efforts have been ongoing over the last several months and will continue thru the end of the year and into 2024.
The project is funded through a combination of Larimer County Road and Bridge, Larimer County Solid Waste, Larimer County IT, and CDOT funds.
CONTACT:
Jake Wilson, Project Manager
(970) 498-5723
Email Jake Wilson
County Road 8 and County Road 21 Intersection Improvements
Project No. 336
SCOPE OF WORK
The safety of the intersection at CR 8 and CR 21 has steadily declined with an increasing number of accidents over the past several years.  CR 8 serves as an important route for traffic traveling both east and west, and continued growth in the region has made it imperative to provide a solution that addresses safety and efficiency at the intersection. Alternative designs have been analyzed to accomplish this while minimizing impacts on adjacent landowners, and a roundabout design has emerged as the preferred alternative. Improvements to the intersection will be fully funded by local County capital improvement funds.
 
Project Budget:  $3.2 million

PROJECT STATUS
Project design and right-of-way acquisitions are complete. Utility work is nearly complete and construction is underway. Construction is expected to be complete by the spring of 2024.
CONTACT:
Devin Traff,  Project Manager
(970) 498-5731
Email Devin Traff
Maintenance Facilities
Estes Park Facility
543 Elm Road
Estes Park, CO 80517
Laramie River Facility
21137 CR 103
Glendevey, CO
(mail: Jelm, WY 82063)
Livermore Facility
2300 West CR 74E
Livermore, CO 80545
Loveland Facility
2205 East SH #402
Loveland, CO 80537
Stove Prairie Facility
17290 Rist Canyon Rd
Bellvue, CO 80512
Waverly Facility
241 W. CR 70
Waverly, CO 80549
Fast Facts
FAST FACTS
ROADS
382 Miles of  paved roads (48%)
414 Miles of non-paved roads (52%)
100 Miles of Subdivision Roads
Average Vehicle Miles Traveled on Larimer County Roads
Paved Roads = 322 Million VMT (92%)
Non-paved Roads = 28 Million VMT (8%)
SNOW & ICE CONTROL
663 Mainline miles plowed
85 Subdivisions = 85 miles plowed
7,205 tons of ice & traction control material utilized annually
Average number of man hour per year on snow events = 19,283 hours
STRUCTURES & SIGNS
212 Major structures (>20 ft.)
448 Minor structures (<20 ft.)
4,300+ Cross culverts
10,431 Sign mounts w/ 13,170 sign panels
Road & Bridge Mill Levy (2022) = .493
FINANCIALS
ROAD & BRIDGE MILL LEVY
$20.56 = The annual amount collected on property taxes that is for road maintenance purposes. Based on a residential structure valued at $600,000.
Road Maintenance Costs Per Mile
Paved Roads - $16,965
Non-Paved Roads - $12,255
Other important links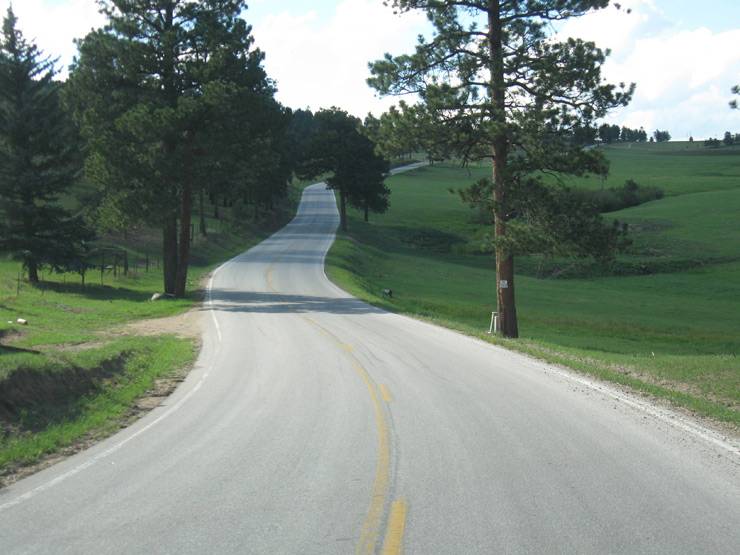 CONNECT WITH US
ROAD & BRIDGE DEPARTMENT
ADDRESS: 2643 Midpoint, Suite C, Fort Collins, CO 80525
HOURS: Monday-Friday, 7:00am-4:30pm
PHONE: (970) 498-5650
EMAIL: rab-admin@co.larimer.co.us