Road and Bridge Department
Report an issue
Report an issue on a Larimer County maintained road, bridge or drainage structure. 
This email address is not monitored after hours. For emergency issues after hours or on weekends, please contact Larimer County Sheriff's Dispatch at (970) 416-1985 or dial 911.
---
---
Highlights
Buckhorn Creek Flood Event - CR 44H Repairs
On Friday evening July 15, 2022, areas within the Cameron Peak burn scar received an intense rainfall event causing severe flooding on Buckhorn Creek and Sheep Creek.  As a result of the flooding, CR 44H was severely damaged between mile markers 22 and 25.
Road and Bridge crews responded Friday night to assess the damage and began repairs Saturday morning July 16th.  Saturday afternoon the road was responded to by residents and emergency service providers.
Permanent repairs were started Monday July 18th and will continue for the next several weeks.  Crews will be working to reconstruct the roadway platform, reinstall rip rap protection and resurface the roadway through the damaged areas.
Questions should be directed to the Road and Bridge Department at 970-498-5650 or /contact?target=rab-admin@co.larimer.co.us.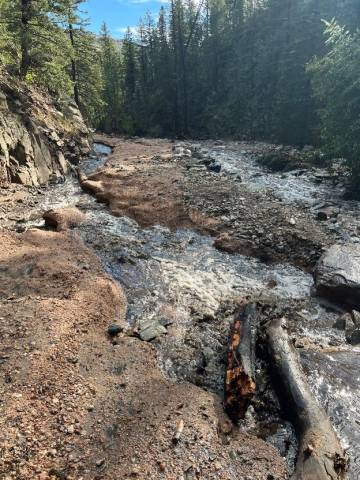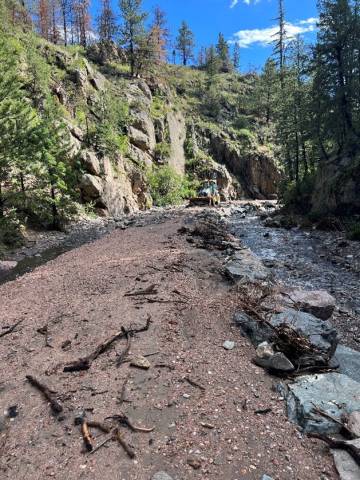 Big Elk Meadows Road (CR 47) to be Reconstructed
Project No. 9332
(CR 47 Permanent Roadway Flood Repairs)
SCOPE OF WORK
The remaining work consists of rebuilding and paving 2 miles of CR 47 including three crossings of the West Fork of the Little Thompson River in lieu of damages caused during September 2013 flooding.  The goal is to re-pave these damaged portions of roadway, asphalt patch and overlay the remaining paved sections within the two miles of flood damage, construct the road back to the pre-flood elevation, and make the creek crossings more resilient during future high flow events while passing a 25-year storm event.  An asphalt patching and overlay project will also be completed using Larimer County funds for the remainder of the paved portion of CR 47 to the Johnny Park Fork.
Reconstruction/realignment work on County Road 47 from Highway 36 south approximately 900' occurred in 2015.  This portion was managed through a contract with the Federal Highway Administration, Central Federal Lands Highway Division (CFL). Traffic was diverted over the new bridge during the summer of 2015.  Larimer County contracted the paving of the first 900' and guardrail placement at the new bridge.  This work is complete.
PROJECT STATUS
Larimer County has finalized and submitted environmental evaluations to the appropriate state and federal agencies in 2021.  The environmental reviews and approval processes are complete.
The project was advertised for bids on July 15th, 2021. The construction contract has been awarded to Dietzler Construction.  Construction on the three stream crossings has begun with traffic being diverted through a one-lane temporary traffic signalized operation.Paving will occur in mid-2022.
Project Budget: Larimer County is seeking federal (FEMA – 75%) and state (-DHSEM and a HUD Community Block Grant – each 12.5%) reimbursement for the proposed repairs. The construction cost estimate is $6,800,000.
CONTACT:
Matt Johnson, Project Manager
(970) 498-5724
Email Matt Johnson
Maintenance Facilities
Estes Park Facility
543 Elm Road
Estes Park, CO 80517
Laramie River Facility
21137 CR 103
Glendevey, CO
(mail: Jelm, WY 82063)
Livermore Facility
2300 West CR 74E
Livermore, CO 80545
Loveland Facility
2205 East SH #402
Loveland, CO 80537
Stove Prairie Facility
17290 Rist Canyon Rd
Bellvue, CO 80512
Waverly Facility
241 W. CR 70
Waverly, CO 80549
Fast Facts
FAST FACTS
ROADS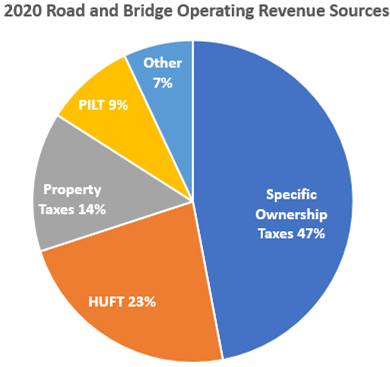 382 Miles of  paved roads (48%)
419 Miles of non-paved roads (52%)
100 Miles of Subdivision Roads
Average Vehicle Miles Traveled on Larimer County Roads
Paved Roads = 325 Million VMT (91%)
Non-paved Roads = 31 Million VMT (9%)
SNOW & ICE CONTROL
684 Mainline miles plowed
88 Subdivisions = 84 miles plowed
5,832 tons of ice & traction control material utilized
Average number of man hour per year on snow events = 12,967 hours
STRUCTURES & SIGNS
213 Major structures (>20 ft.)
449 Minor structures (<20 ft.)
4,300+ Cross culverts
10,657 Sign mounts w/ 13,189 sign panels
Road & Bridge Mill Levy (2020) = .813
$24.70 = The annual amount collected on property taxes that is for road maintenance purposes. Based on a residential structure valued at $425,000.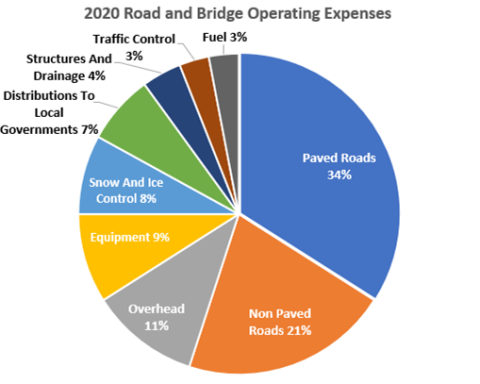 Road Maintenance Costs Per Mile
Paved Roads - $16,240
Non-Paved Roads - $12,980
Other important links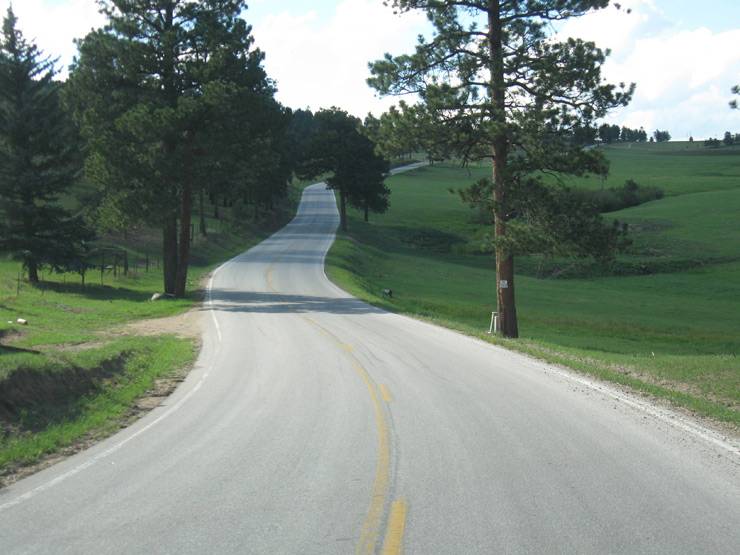 CONNECT WITH US
ROAD & BRIDGE DEPARTMENT
ADDRESS: 2643 Midpoint, Suite C, Fort Collins, CO 80525
HOURS: Monday-Friday, 7:00am-4:30pm
PHONE: (970) 498-5650
EMAIL: rab-admin@co.larimer.co.us
"Per the Americans with Disabilities Act (ADA), Larimer County will provide a reasonable accommodation to qualified individuals with a disability who need assistance. Services can be arranged with at least seven business days' notice. Please email us at rab-admin@co.larimer.co.us or by calling (970) 498-5650 or Relay Colorado 711. "Walk-in" requests for auxiliary aids and services will be honored to the extent reasonable but may be unavailable if advance notice is not provided."
Facebook
Twitter
YouTube