HR
FAQs
How is my pay determined?
When you are hired your hiring manager reviews the range of pay for your job, as well as, other employees pay in your job, and other employees pay within your department to determine a pay rate fitting to your experience and skills.  A similar process applies if there are changes to your job, just a flex staff, reclassification or promotion.  Some Departments do have internal policies/practices for setting pay to ensure consistency and internal equity.

To review starting pay policy, you can look here.  
To review the pay ranges for jobs you can look here.
Elected Officials established by State Statute.

Where do I find my job description and pay range?
Current year job descriptions and pay ranges can be found here.

What is a flex staffed position? 
Flex staff jobs are jobs that provide for career progression (move to a higher job) after certain job criteria is met, such as time in job or completion of a certification. A job is considered to be flexibly staffed when it is noted in the job description and on the Flex Staff Positions web page. When an employee has met the criteria for advancement as noted in the job description and is satisfactorily performing the duties of the position, the supervisor can initiate the request for job change.

What is the process for getting pay increases after I'm hired?

There are two types of increases at the County, Market and Merit Increases.

Market
Each year Human Resources reviews and analyzes market data and provides a recommendation to the Commissioners.  If the Commissioners approve a market change, market increases are typically on the first day of the first pay period of each year.
Merit
Each year you will receive an annual evaluation.  Employees who receive a standard or above on their performance evaluation will be eligible for a merit increase so long as they are not at the max of their pay range.  You can find your evaluation date by looking here in UKG. Temporary employees are not eligible for merit increases.

Appointed employees salary is determined by the Decision Maker, this may or may not coincide with an annual evaluation.

How do I receive a pay increase other than a market or merit?

If you feel you are inequitably paid, meaning you are paid less than others in your same job with comparable tenure, experience and skills, you may ask your supervisor and your generalist for an inequity review.
If you feel your pay is compressed with a subordinate or supervisor, you may ask your supervisor and your generalist for an inequity review.

Will I receive a pay increase at the end of my probationary period?
You will not receive an increase at the end of your probationary period, specifically based on completing your probationary period. However, in some jobs a flex staff or an annual evaluation coincide with completion of a probationary period, and it's possible for one of those changes you may receive a pay increase.

 

Am I eligible for overtime pay?

Non-exempt employees that are not in the 28-day cycle are eligible for overtime payments at a time-and-one-half rate after the employee works more than 40 hours in a workweek.  Each Department or Office determines if paid leave (such as Vacation or Sick Leave)is considered "hours worked" for the purposes of overtime calculation, contact your supervisor Payroll Representative to find out your Departments/Offices practices. The standard County workweek is 12:00 a.m. (midnight) Thursday through 11:59 p.m. Wednesday.
 
Non-Exempt employees in the 28-day cycle are paid overtime after 160 hours worked in a 28-day cycle.
 
Overtime may be worked only upon prior approval of the Supervisor or designee; however, non-exempt employees must be paid for all time worked.​​​

Do I get paid for travel time?

The time you spend going from home to work and from work to home is not compensable time, whether the you report to a fixed location or different job sites. If you are required to travel from jobsite to jobsite during the workday you will be paid for time spent traveling between job sites.

Travel, such as time at a conference, which keeps an you from home overnight is considered hours worked when the hours occur during your normally scheduled work hours.  

What about the time while I'm traveling, like on the plane or transportation to and from the airport?

Time spent traveling during your normal work hours is counted even if on a non-working day like Saturday and Sunday.  For example if you're normally scheduled to work M-F 8-5, if you traveled on Sunday from 12-8, only hours of 12-5 would be paid.  
 
Each Department or Office may have additional policies/practices around pay for travel time, reach out to your payroll representative for more information.  The information above is what is minimally required.

What is out of title pay?

Out of title pay is pay issued to an employee who is temporarily performing duties of a higher range job or has an increased workload due to a vacancy, special project, or assignment. To request Out of Title pay, ask your supervisor.  If you have additional questions contact your Generalist.

What is compensatory (Comp) time?

Comp Time is only available to non-exempt employees and is paid leave time given, instead of being paid for overtime. For every hour worked, an eligible non-exempt employee may be granted one and one-half hours of paid leave (comp time). These hours are tracked in the employee's Compensatory Plan leave bank in UKG, you can view your leave banks by logging into UKG and going to PTO Plans. 

Employees may accrue a Comp Time balance of up to 60 hours though some Departments and Offices have established different maximum hours, check with your Payroll Representative to know what your maximum may be. 
 
Once the maximum accrual is met, overtime will be paid.
 
For more information on Comp Time, see the HR Policy.

Do I get paid for holidays?

If you are eligible for County benefits, such as medical and dental (not covered under ACA) then you are also eligible for paid holidays.  In 2021 the County offers 11 paid holidays, and in 2022 the County has added Juneteenth, increasing the paid holidays to 12.  Click here for the holiday pay schedule. 

For most employees holidays are taken as time off, however, for some employees holidays are paid out on their check, primarily because these employees are required to work on holidays and are unable to defer their holiday time to be used on another day.

Do I get paid for my breaks?

Unpaid break time.
If you work in excess of five hours each day you can have one minimum of 30 minute unpaid meal break.  Each supervisor and/or Decision Maker or designee can determine whether and when the meal break will be taken, and the length of the meal break. 
 
Paid break time.
You may take a paid fifteen minute break for every 4 hours of work.  Employee breaks should be scheduled during hours worked (not before or after).  The supervisor and/or the Decision Maker, can determine when the rest periods are taken. 
 
If you are a nursing mother, reasonable paid breaks (each up to 20 minutes) are provided to express breast milk for a nursing child for up to 2 years after the child's birth.  

Can I work through my lunch and leave early every day?

Employees that work at least five hours a day, should have a schedule meal break of at least 30 minutes.

When do I get paid?

All employees are paid by direct deposit on a biweekly basis. Click here to see the pay schedule.  If an employee is unable to get a checking account, the payroll team can help set up a pay card.

How do I receive a payroll advancement?

An employee can receive advance payment of wages only in a bona fide emergency situation and with approval of their Decision Maker and the Payroll Manager. Click here for more information.

How is my pay taxed?

Click Here for tax information.  If you have questions about taxes withheld from your pay check, please contact the payroll team.  If you have additional questions about taxes, the County offers a benefit called My Secure Advantage to assist in employees financial needs, click here for more information.

How do I get promoted?

A promotion is a competitive process.  To find vacancies to apply for review the Larimer County careers page.

What happens to my pay if I switch jobs within the County?

Your job may change in one of many ways, including promotion, voluntary demotion, disciplinary demotion, reclassification, transfer, and flex staffing.  Regardless of the type of job change pay is determined by the hiring manager/supervisor and the grade difference of the job.

Similar to when you were hired your pay is determined by your hiring manager and/or supervisor using the job grade change rules below.  The hiring manager/supervisor will review the pay range for the new job, your current pay, as well as, the pay of other employees in the job, and your tenure, experience and skill, and utilize policy to set your pay rate for the new job.

If the grade of the new job is higher Starting Pay policy is used, meaning the hiring manager/supervisor can offer up to the midpoint or ask for a waiver if above the midpoint.
If the grade of the new job is lower, the pay rate offered must be within the new range.  If your current pay is outside of the range, it must at least be adjusted to the maximum of the new range, thought it can be adjusted lower depending on the job.
If the grade of the new job is the same, Starting Pay policy is applied.

For employees that are in the step pay plan, please review the following section of policy and reach out to your HR Generalist with questions.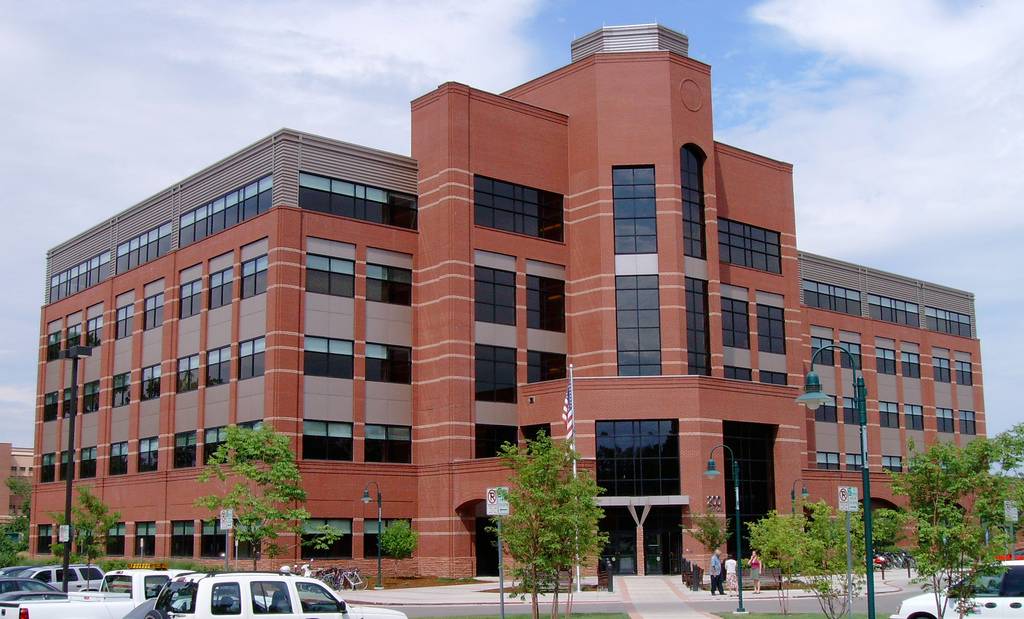 Human Resources Department
HOURS: Monday - Friday, 8:00am-4:30pm
200 West Oak, Suite 3200, Fort Collins, CO 80521
PO Box 1190, Fort Collins, CO 80522
PHONE: (970) 498-5970 | FAX: (970) 498-5980
Email Human Resources